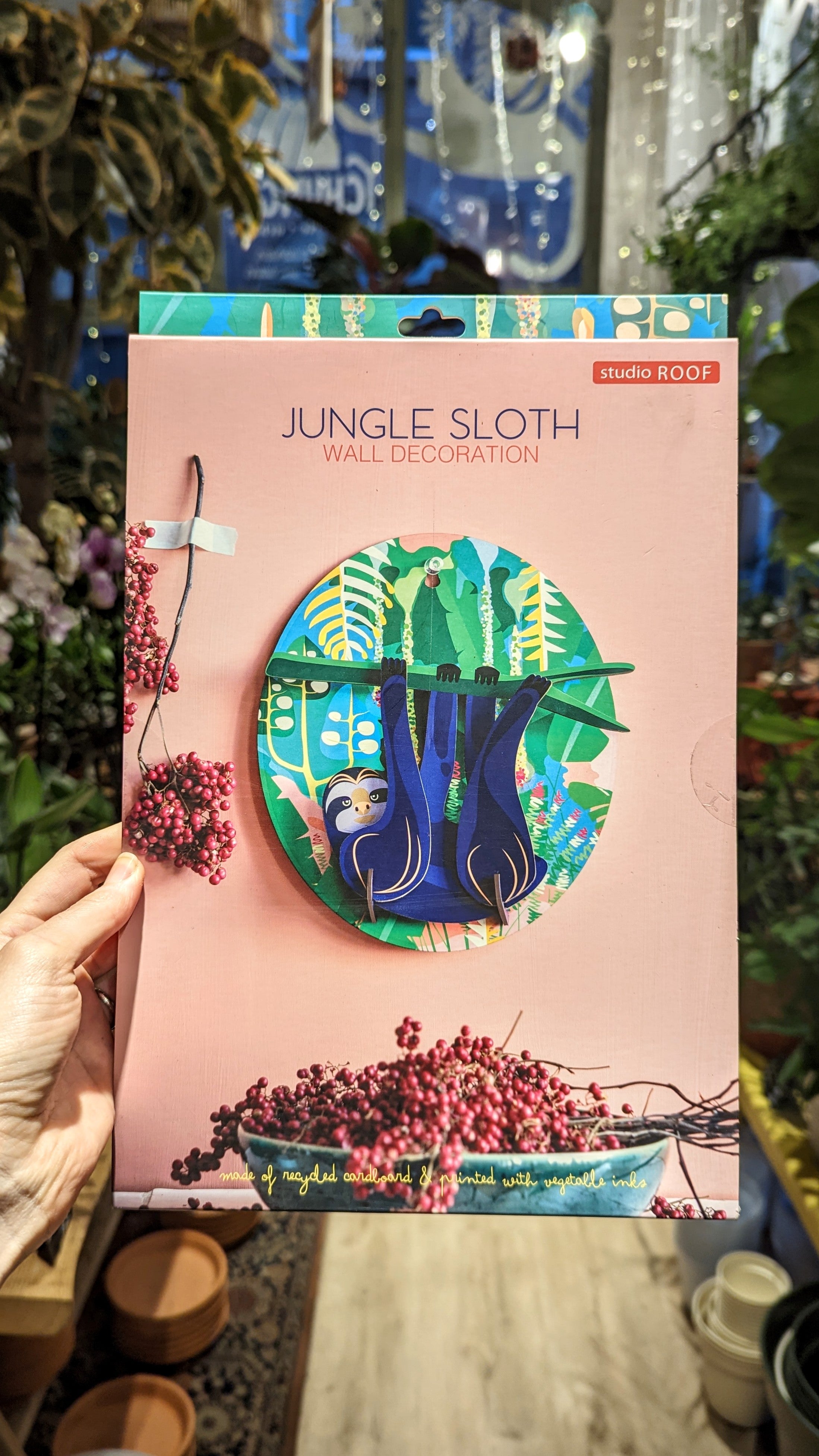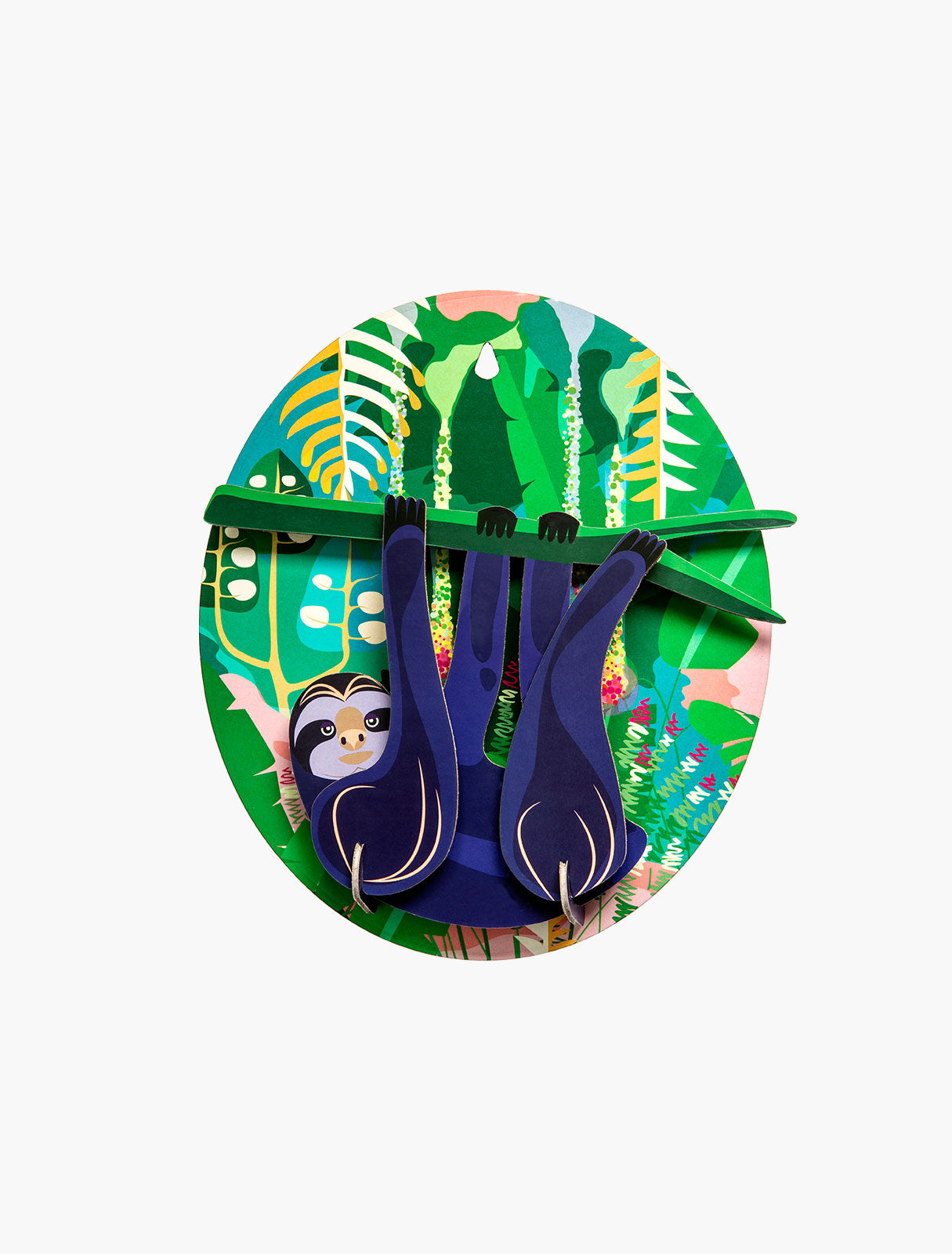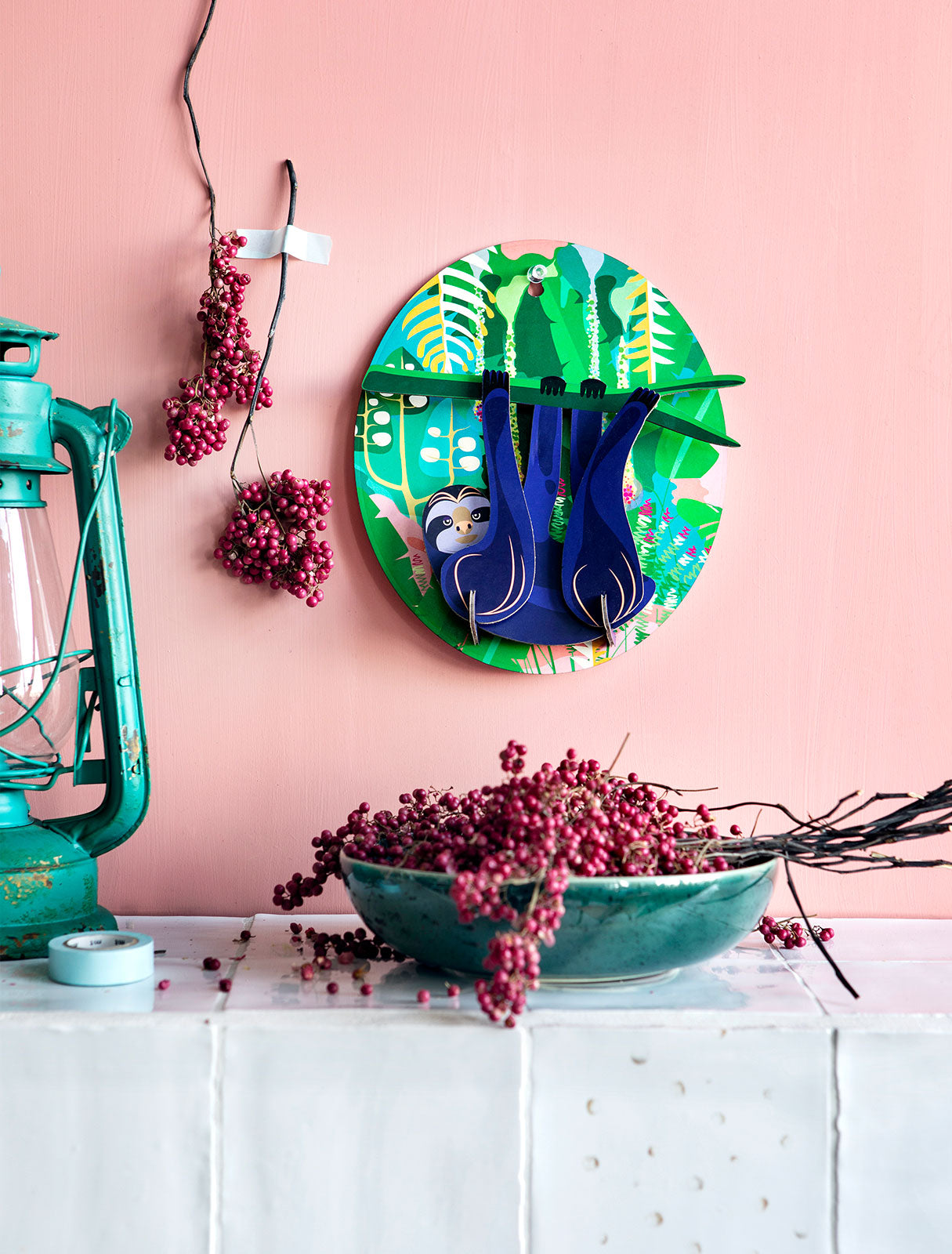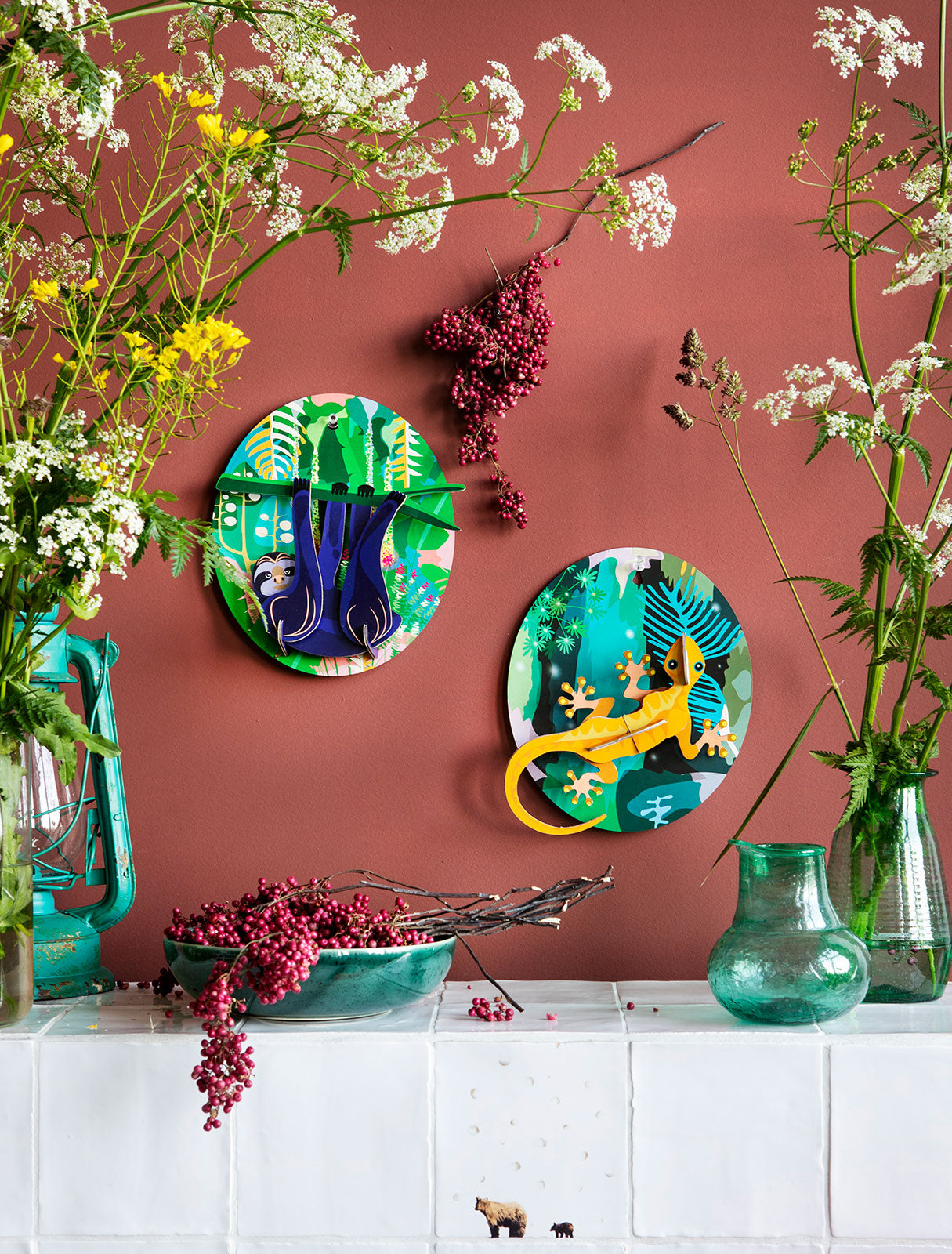 Studio ROOF | Jungle Totem "The Sloth"
The Dutch house studio ROOF finds its inspiration in the imagination of childhood, nature, travel, art and crafts.

A real bon vivant who, in our opinion, invented the concept of a lazy life. For endless stories but with a lot of imagination.
3D object to build, delivered flat;
Made of recycled cardboard and printed with vegetable inks;
Dimensions when assembled: 25 x 7 x 27 cm;
2 A4 sheets with 7 pieces to assemble;
The instructions are inside the packaging.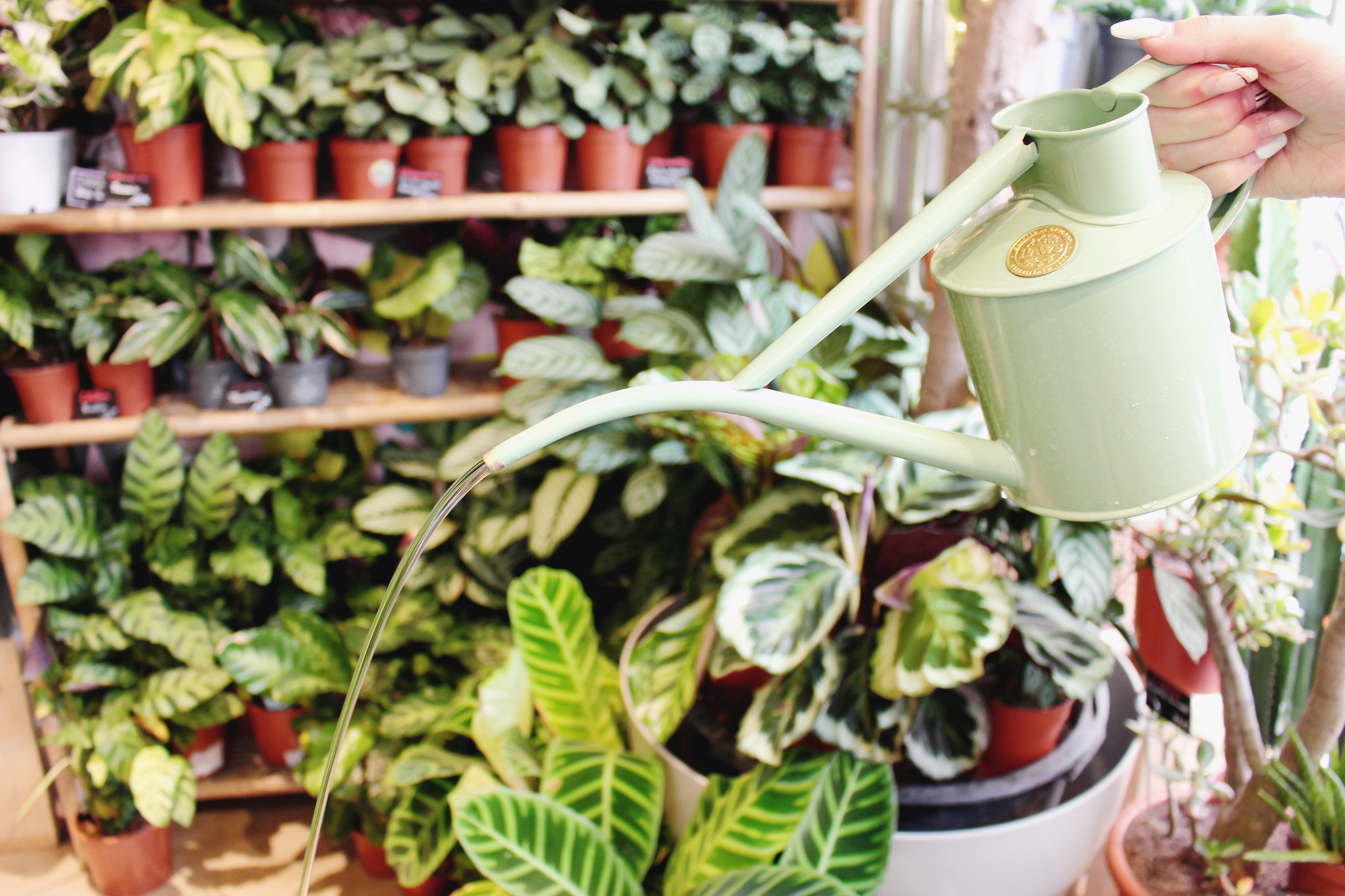 maintenance tips
Does your plant look gloomy? Are you lost? Do not hesitate to contact us on social networks so that we can guide you. The green thumb can be learned!