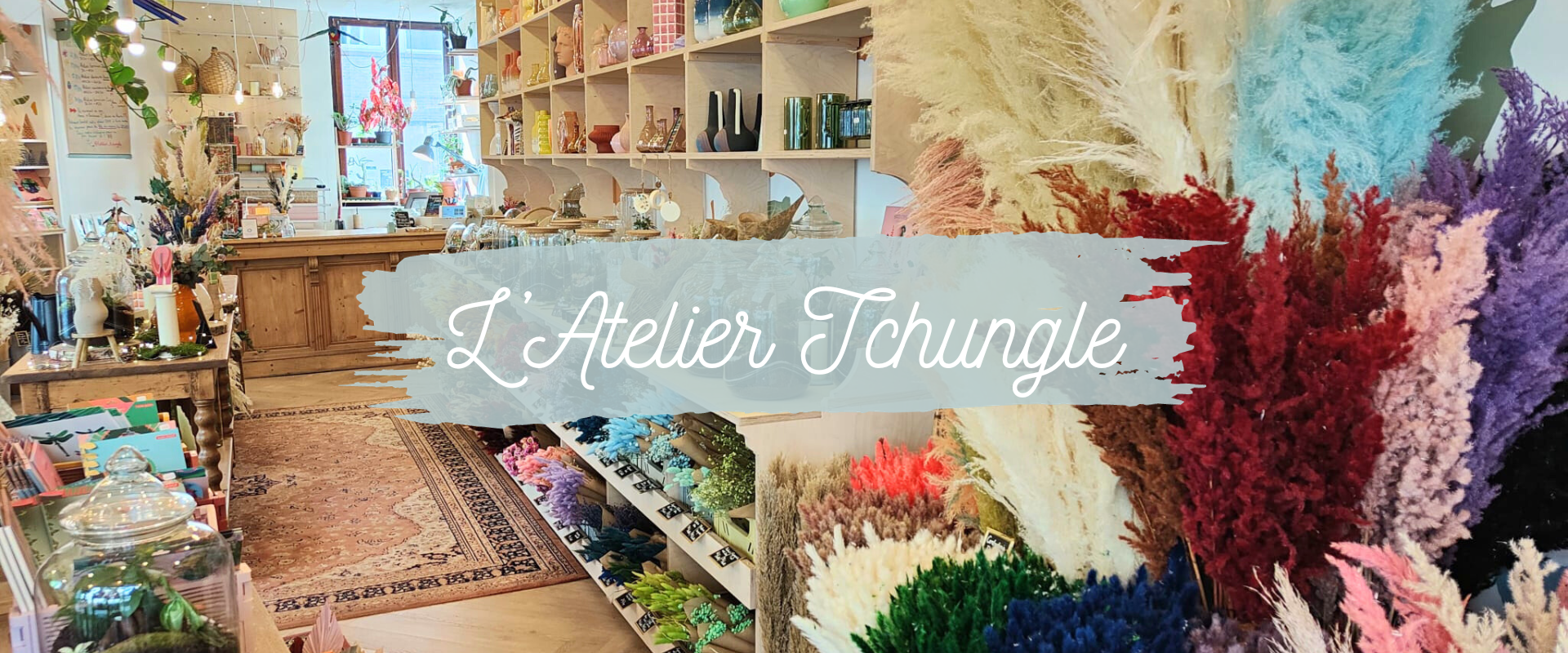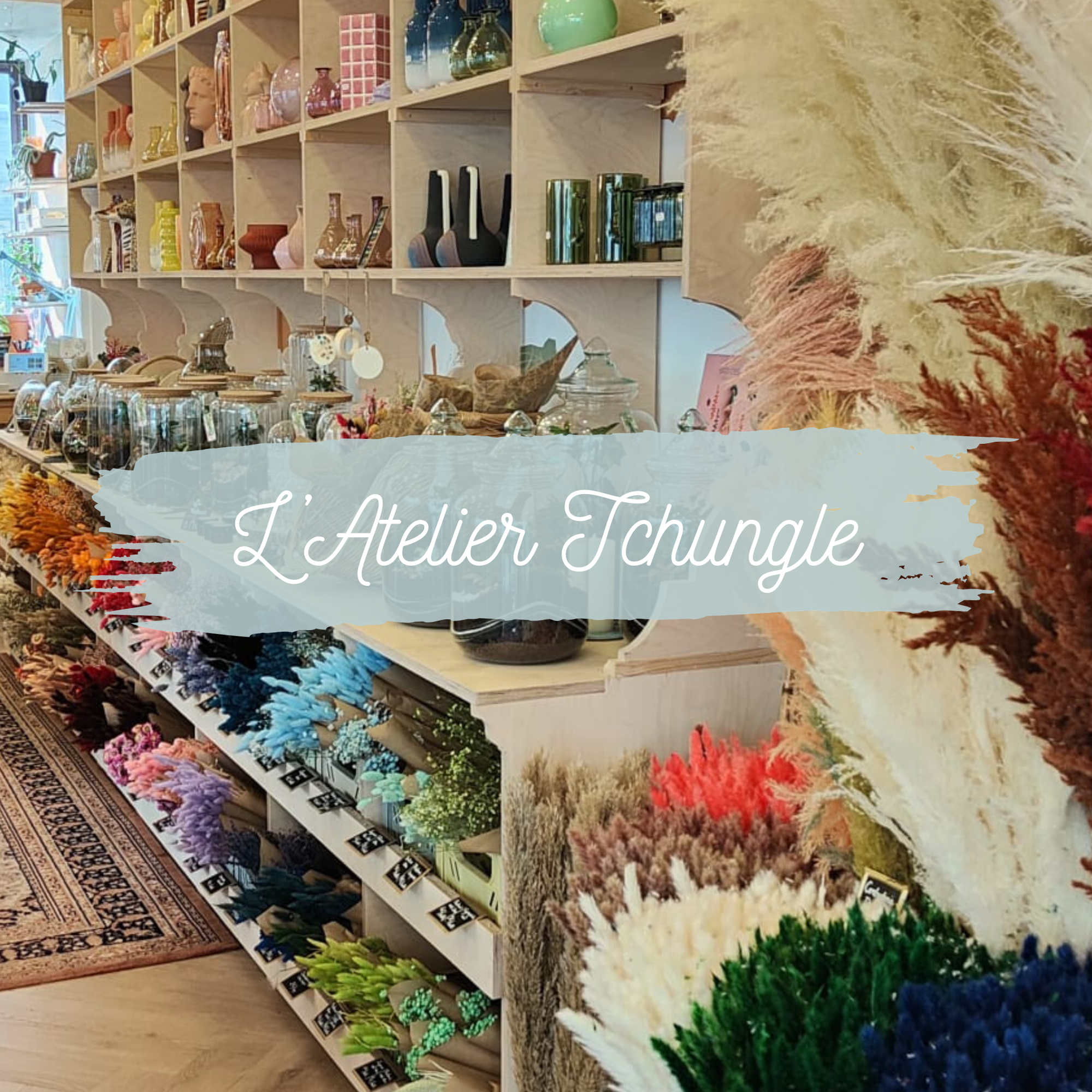 a unique place in strasbourg
Atelier Tchungle is the new place for plant lovers! You can find our handmade terrariums there, but also our compositions of dried flowers: bells, bouquets, crowns..
But L'Atelier is also a place of life and sharing, where you too can participate. You will be able to compose there with the help of our team your own bouquets of dried flowers but that's not all! We also offer workshops where you will be able to get your hands dirty!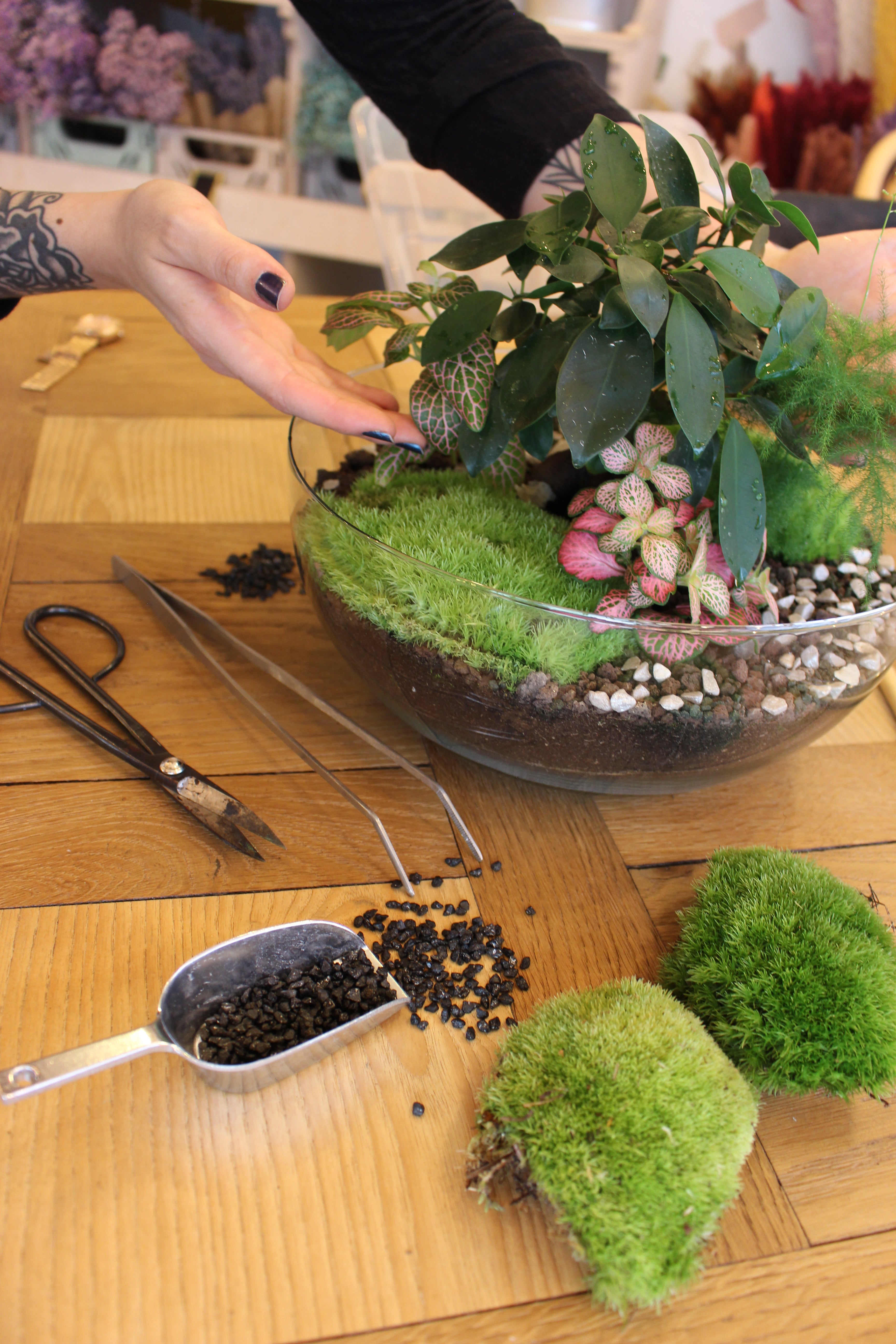 L'Atelier Tchungle est un Atelier-boutique, c'est-à-dire que tu peux y faire tes emplettes ! 🥰
La boutique est ouverte de 12h à 18h du mardi au samedi.
Tu as plusieurs façons de réserver ta place pour un atelier :
- directement sur notre site, en sélectionnant le type d'atelier et la date en cliquant juste ici
- en venant directement dans l'une de nos boutiques strasbourgeoises (20, rue de la Division Leclerc ou 16b, rue de Molsheim)
Si on t'a offert une carte cadeau, tu peux entrer le code directement au moment du paiement ; en cas de problème, contacte nous au 03 69 14 61 28 ou sur instagram via @latelier_tchungle.
Bien sûr ! Nous proposons de privatiser un atelier pour un EVJF/EVG, anniversaire, baptême, réunion d'entreprise... Ou pour n'importe quelle occasion.
Pour cela, contacte nous par téléphone au 03 69 14 61 28 ou par mail à hello@tchungle.fr, en nous précisant l'atelier souhaité, le nombre de personnes et les disponibilités.
Cela dépend de ton bocal et de ce que tu souhaites mettre à l'intérieur - hé oui, il y a des règles d'or à respecter pour que ton terrarium soit au top.
Tu peux passer à L'Atelier pour nous montrer ton bocal, et nous pourrons voir directement avec toi tout ce qui est faisable !
🍃 les terrariums de la tchungle 🍃
privatize the workshop
Do you want to organize an event for a special occasion (EVJF, EVG, birthday, baby shower...)? You can contact us directly, specifying everything you dream of, and we will contact you to discuss it with you!
Useful information
16b, rue de Molsheim
67000 Strasbourg
Tuesday to Saturday: 12 p.m. to 6 p.m.