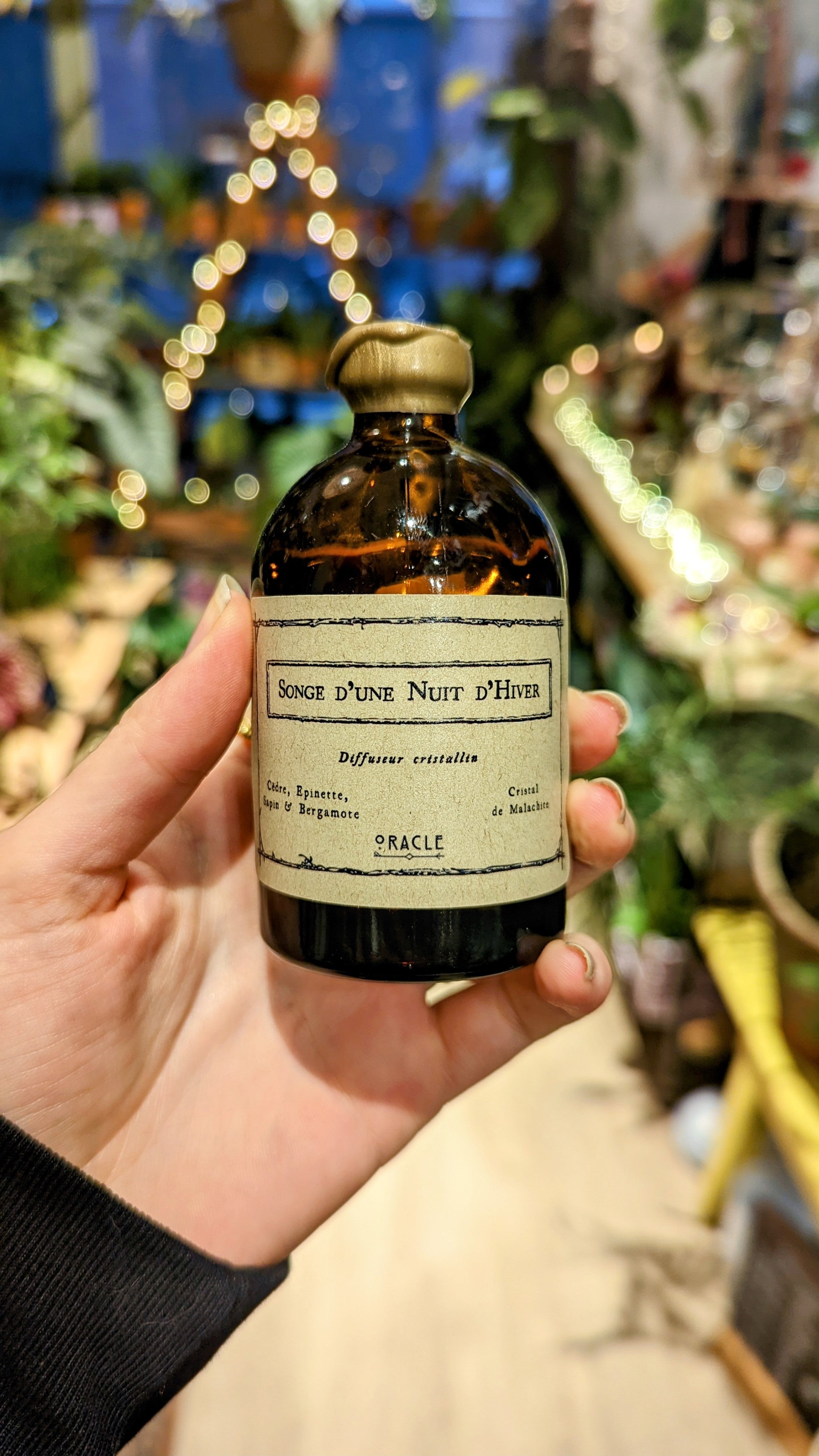 Oracle Workshop | "Winter Night's Dream" Crystalline Diffuser - Fir, Black Spruce, Cedar and Bergamot, Malachite
🕯 Mikado Diffuser
💖Handmade in the Vosges
The Midsummer Night's Dream diffuser is a limited edition specially designed to evoke the atmosphere of a walk in a Nordic forest in the heart of winter.

It blends malachite stones with essential oils of Siberian fir, black spruce, cedar and bergamot.

Malachite is a stone of transformation that helps to soothe fears and anxieties. The shard of rock crystal that accompanies it carries within it the embodiment of light. These two stones will guide your way through the cold winter days and bring you renewal and confidence.

Use your crystalline diffuser in the room where you like to meditate or your ritual moments as well as in every room of your house even in the office to immediately create an atmosphere of well-being around you.

The diffuser is composed of a vegetable base as well as essential oils and natural fragrances. The rattan rods are provided and will allow you to perfume your interior for several weeks thanks to its 100 ml format.