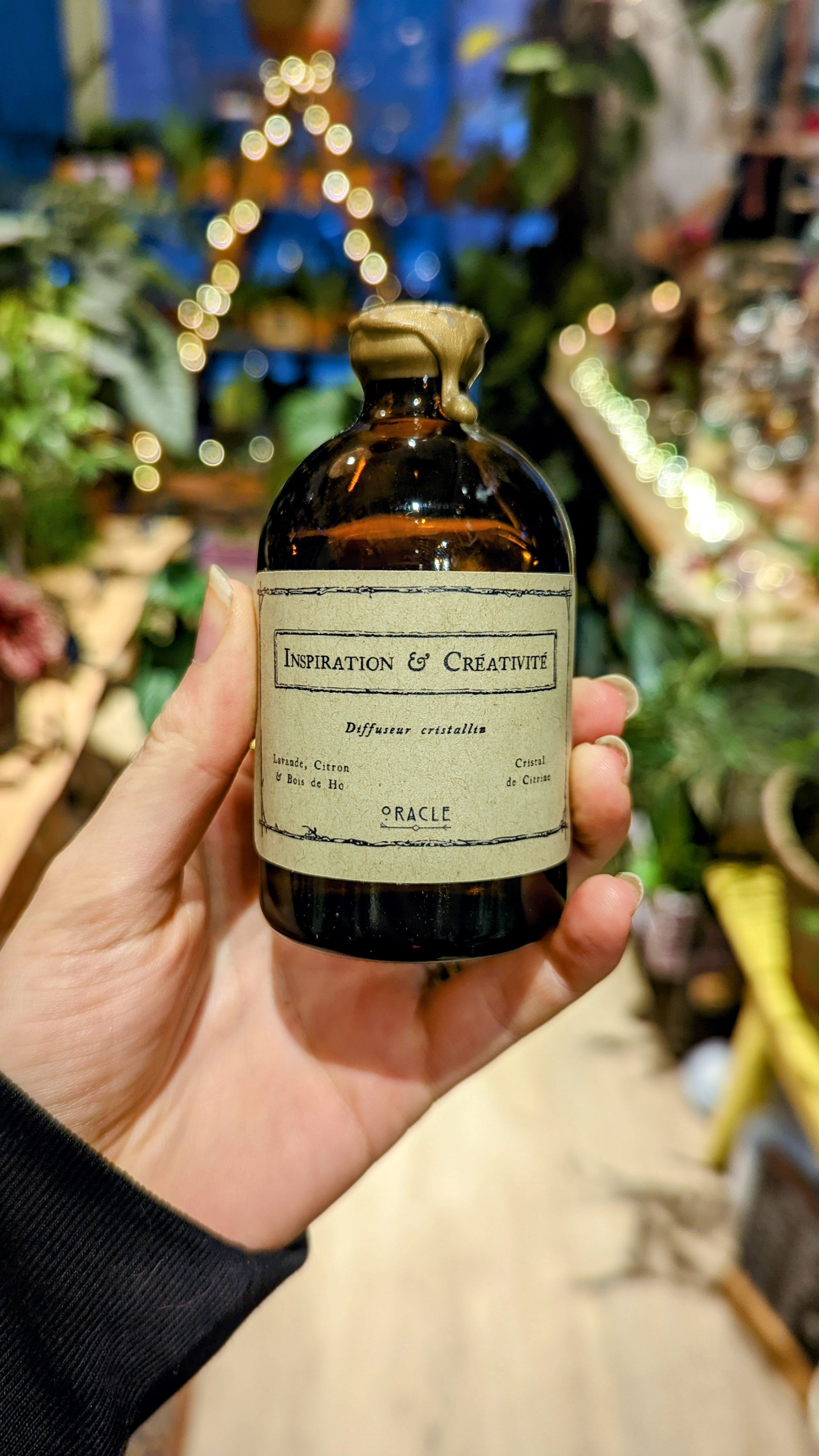 Oracle Workshop | "Inspiration and Creativity" Crystalline Diffuser - Lavender, Ho Wood and Lemon, Citrine
🕯 Mikado Diffuser
💖Handmade in the Vosges
The Inspiration & Creativity crystalline diffuser will help you unleash your creativity and let it express itself fully.

Essential oils of lavender, ho wood and lemon create a fresh, delicate and flowery scent.

Citrine is a stone that will help you develop a positive outlook on life and face the challenges you encounter with confidence.

Its positivity encourages the expression of joy and the letting go of the fears that limit us. Its lightness is an invitation to personal fulfillment and the affirmation of individuality because it improves self-confidence and the desire to share with those around us. It is very stimulating for creativity and attracts good energies, abundance and generosity.

Use your crystalline diffuser in the room where you like to meditate or your ritual moments as well as in every room of your house even in the office to immediately create an atmosphere of well-being around you.

The diffuser is composed of a vegetable base as well as essential oils and natural fragrances. The rattan rods are provided and will allow you to perfume your interior for several weeks thanks to its 100 ml format.