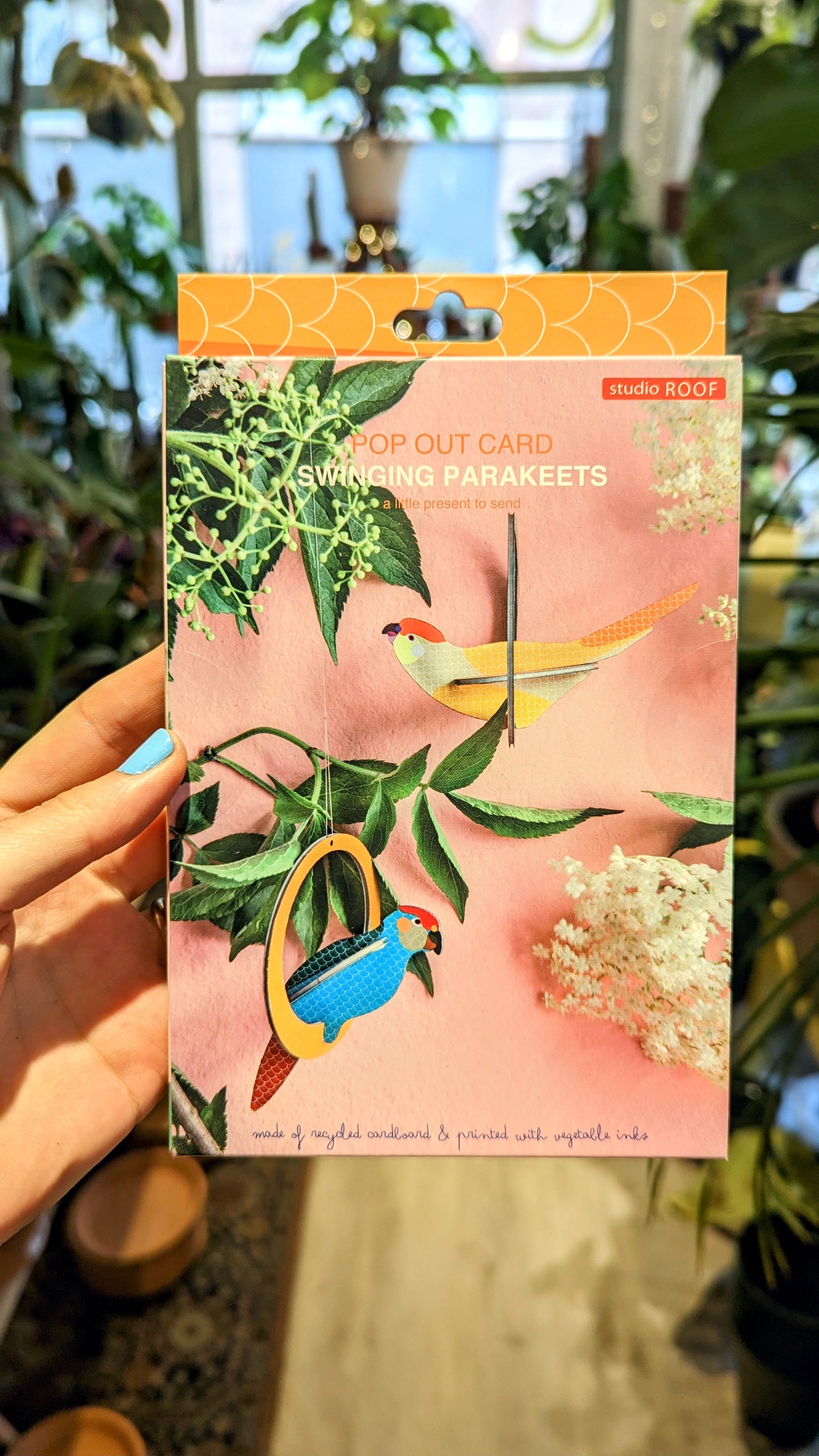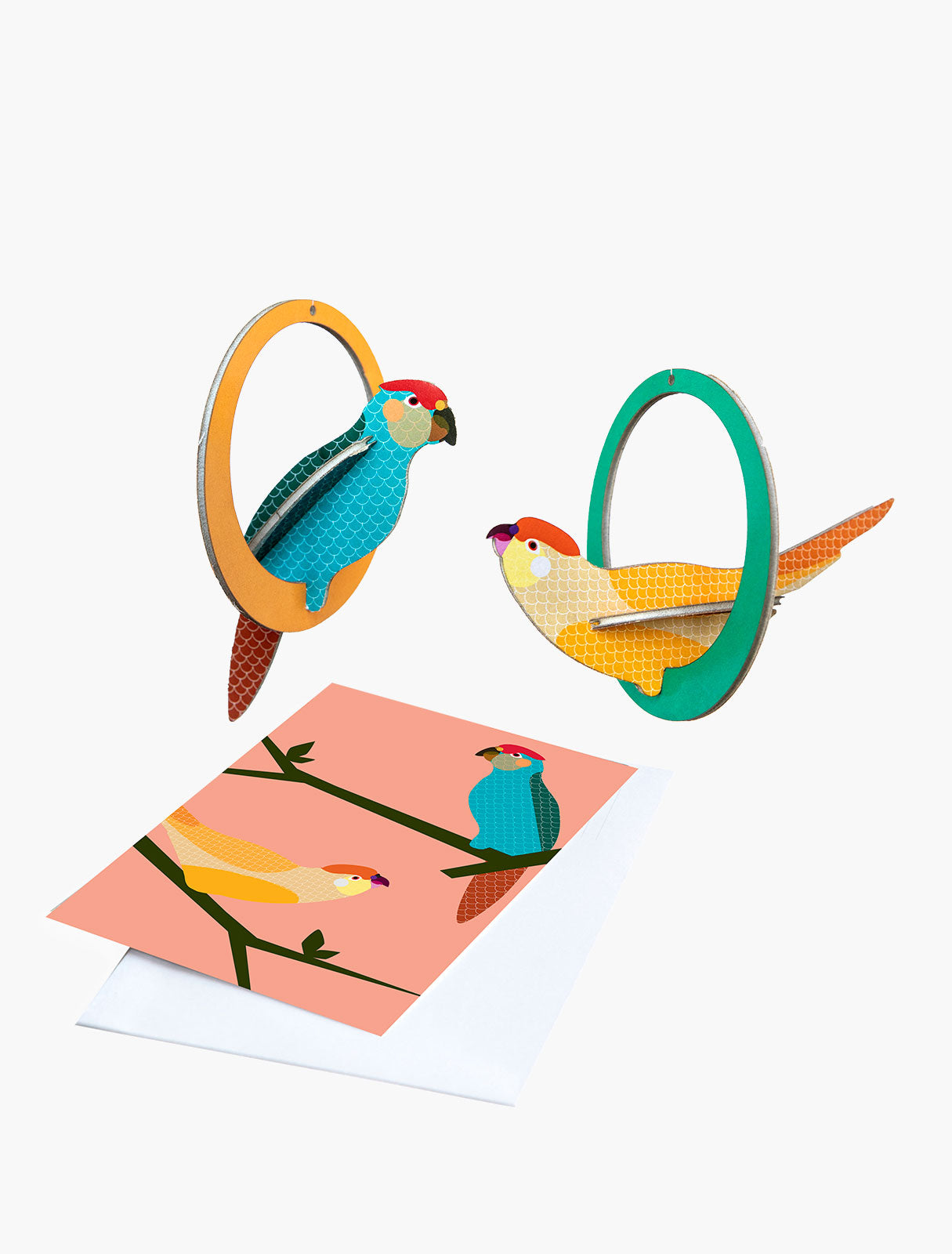 Pop-up card - Small mobile "Swinging Parakeets" - Studio ROOF
La maison hollandaise studio ROOF trouve son inspiration dans l'imaginaire de l'enfance, la nature, les voyages, l'art et l'artisanat.
Avec enveloppe et carte à écrire.
Format A6 – poids 56 grammes.
Fait en carton recyclé et imprimé avec des encres végétales.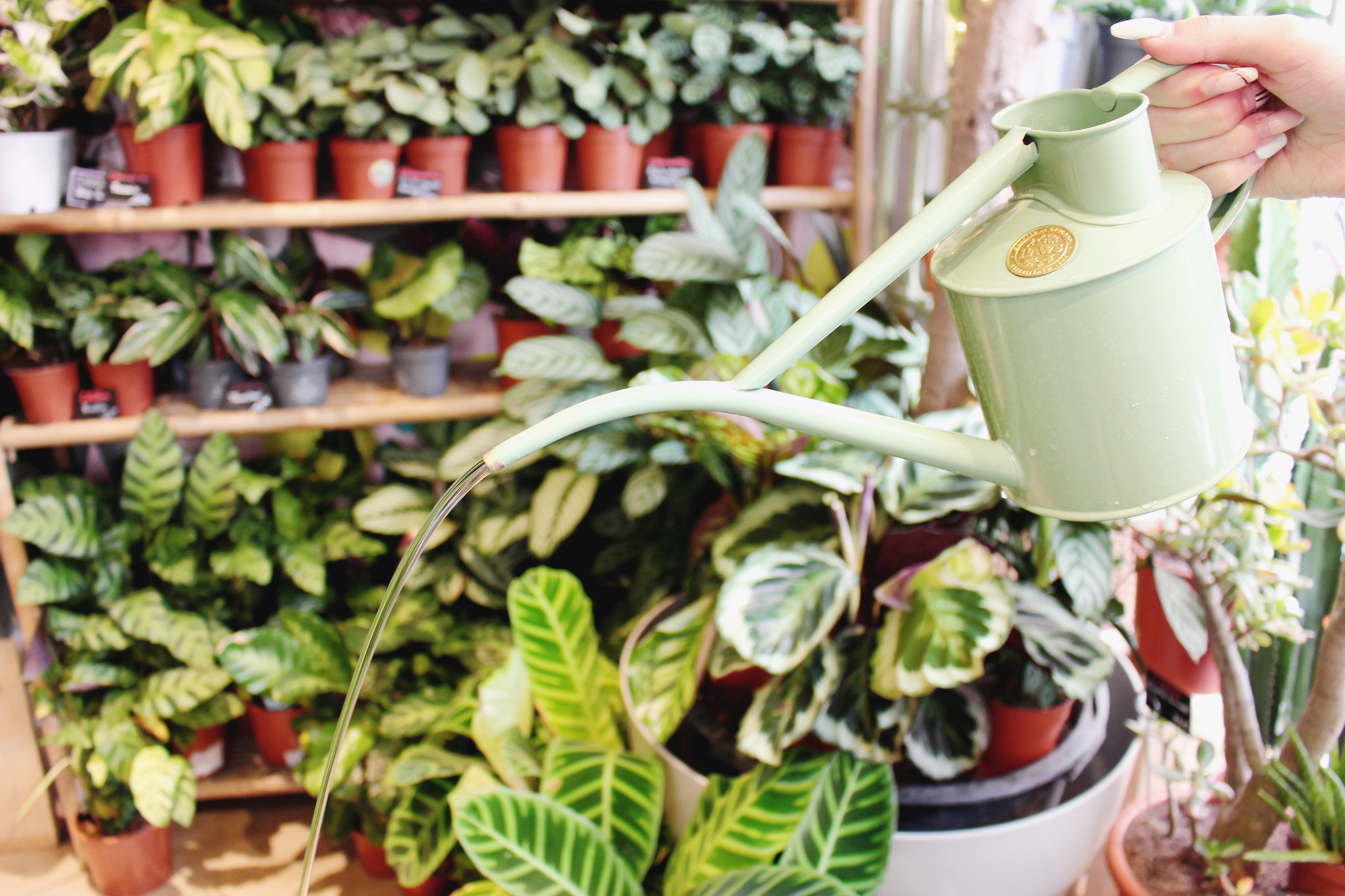 maintenance tips
Does your plant look gloomy? Are you lost? Do not hesitate to contact us on social networks so that we can guide you. The green thumb can be learned!