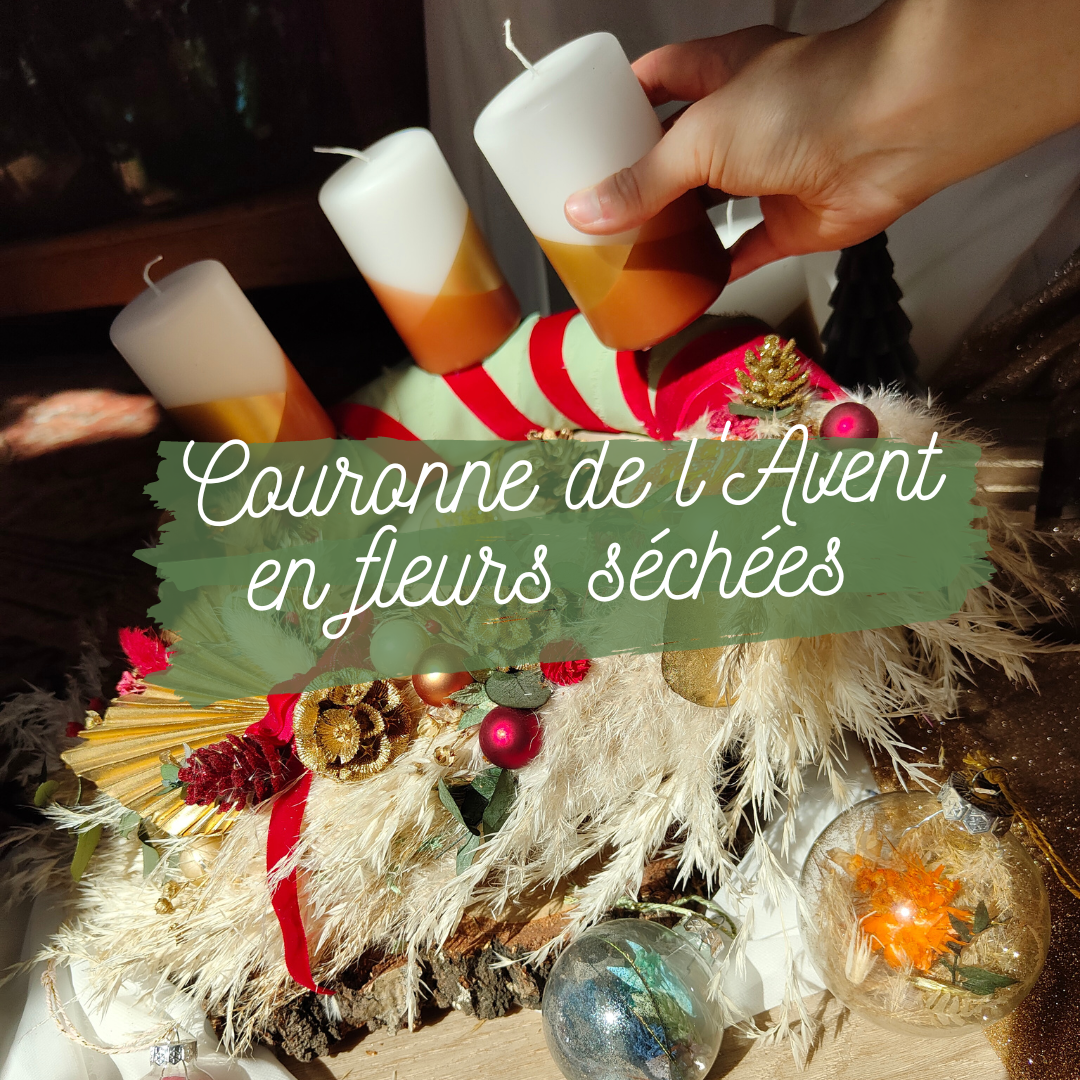 🕯 Dried Flower Advent Wreath Workshop 🕯
Durant cet atelier, tu apprendras à créer entièrement une magnifique couronne de l'Avent qui ne ressemble qu'à toi et que tu pourras garder des années grâce à l'aspect éternel des fleurs séchées.
La base de la couronne de l'Avent est en tissu que tu pourras ensuite décorer avec différents éléments en fleurs séchées et de jolies bougies.

Le matériel ainsi que toutes les matières premières sont fournis.
Tout comme les couronnes de l'Avent en végétaux frais, les couronnes de l'Avent en fleurs séchées ne sont à allumer que sous la surveillance d'un adulte et une vigilance de tous les instants.

Si besoin, tu peux remplacer les bougies de ta couronne d'années en années afin de prolonger la durée de vie de ta couronne.
Grâce à leur composition, elles ont l'avantage de pouvoir se conserver dans le temps pour faire durer l'esprit de Noël d'années en années. 🤶
Les végétaux séchés peuvent se garder très longtemps si tu en prends soin et que tu les conserves à l'abri de l'humidité et des rayons du soleil direct. ⛅
Les végétaux que nous utilisons sont 100% naturels et stabilisés. Quant aux bougies, nous avons sélectionné celles de la marque Rustik Lys. Inspirées de la nature, les bougies Rustik Lys sont produites aux Pays-Bas de façon artisanale, équitable et dans le respect de l'humain. 🕯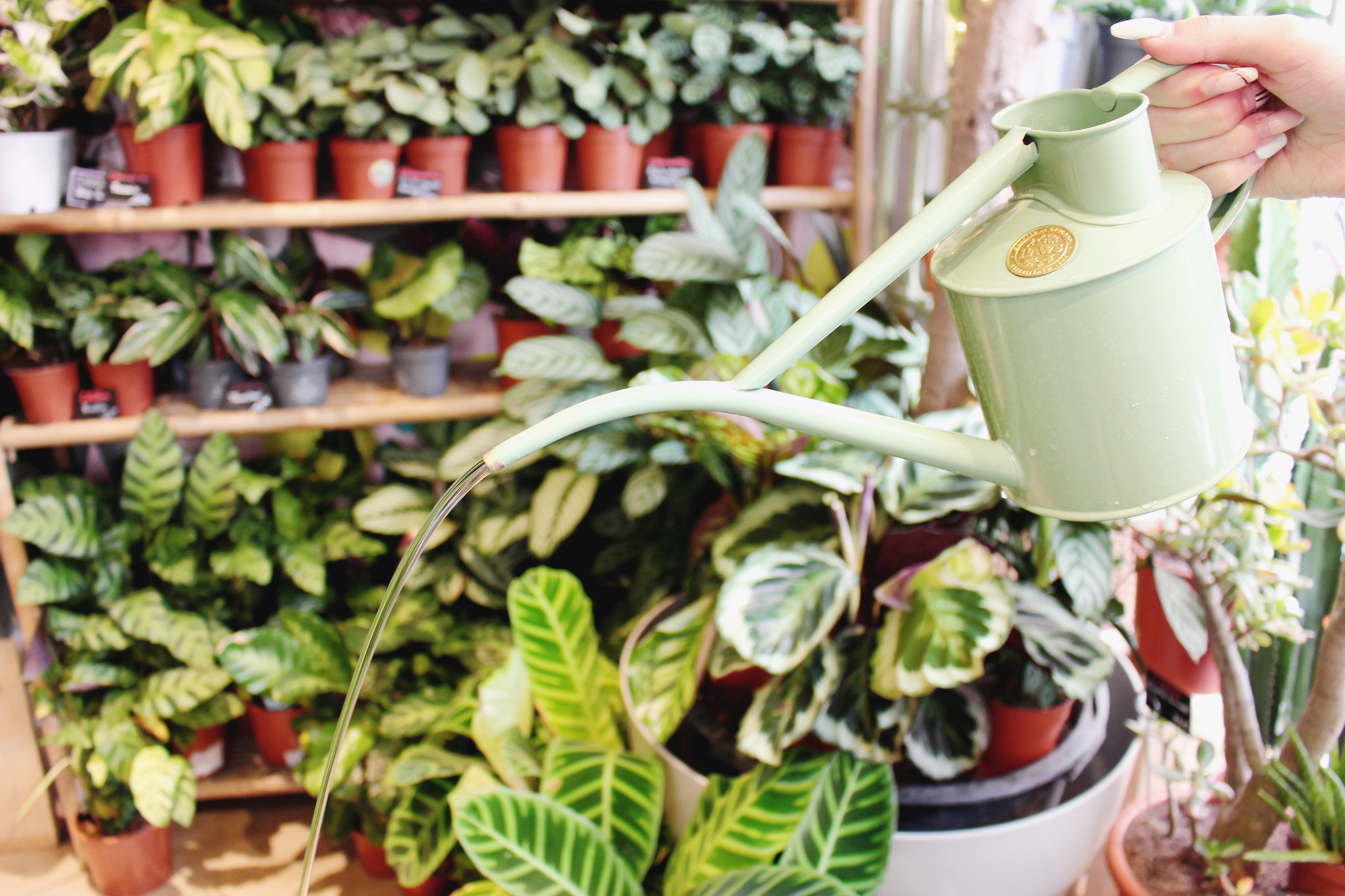 maintenance tips
Does your plant look gloomy? Are you lost? Do not hesitate to contact us on social networks so that we can guide you. The green thumb can be learned!